Bringing the best South Indian recipes and productsNitya is mainly incepted to serve the needs of south Indian daily food.
We are committed to explore the maximum possibilities to bring out the best and serve to southern expat communities around the world. Our years of expertise in export and imports have given a clear knowledge to understand the needs of HomeAway Indians. All that we are striving is to build the brand relationship with expats with tasty and quality products.
NRG Group of companies who are very active in Europe are the main promoters of this business for the past 18 years. The expertise of Exporting, Importing and distribution, All the Staff of the group really feed the exact necessity to the product.
We choose the Best of the best, our procurement team, and Food standards departments keep on continues search where quality comes at reliable price.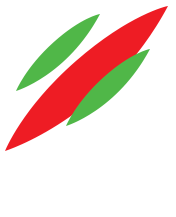 Why Choose Us?
Experienced Management for Food Exporting
Produced as Per Food Regulations
We make sure all our food products pass the global standards of safety and hygiene. Our compliance team takes utmost care to ensure the foods are nutrient-dense and of consumable quality.
We leave no stone unturned with respect to the quality of food products. We adhere to HACCP, FDA, and BRC manufacturing process flows
Flexibility of Modification Per Your Needs
We strictly follow country-specific guidelines for labeling. As the labeling guidelines vary for each and every country, we make sure that every consumer gets what he wants the way he wants.
Through our intensive research, we have designed products that suit different demographic needs.

Fully Export & Import Compliance
All our food products pass through EIA tests and meet the sanitary and phytosanitary requirements of the importing nation.
We also adhere to importing compliances such as health certificates, analytical reports, process flow diagrams, and documentation.

No Compromise in Quality Prior Dispatch
We are quality-driven and never compromise on it. Also, our zero-defect approach has enabled us to have error-free processes and delivery.
Business Friendly Pricing Structure
We are very clear that product positioning will demand a viable price structure. So, we always maintain a price structure that is sustainable in the market and also consumer-friendly.

Social media Campaigns and Promotions
All our marketing campaigns follow the AIDAS model and our expert social media team creates visually exciting and meaningful campaigns and supports the local importers in brand building in their regions.
International Labelling Standards
To help our consumers make an informed decision before picking up a product, we ensure all our products are labeled according to each and every country's food labeling norms.
• Our product labels contain all the relevant information including ingredients, nutritional value, information about any allergens and tracers, presence of food additives, etc.
• We ensure the labels are in the required language and are easy to read and understand
• Preparation instructions to ensure the local food and health authority legislature compliance, storage & thawing conditions, date of manufacture, and best before or use-by date, how-to instructions are also mentioned to make things easy for the end-users
Recidue Free Products
Our food products are pesticide residue-free and go through a series of advanced post-harvesting procedures including machine threshing, mechanical drying, milling, and hulling.
Our commodities follow Advanced Sorting, UV cleaning, De-moisturization, Sterilization, etc. to keep the end product fresh, clean, and contaminant free. We have got 3 high-level quality checks in our product manufacturing cycle to ensure the products have zero residue and micro contaminant free.

Strong Research Team
We have the best product Professional associations, data analysts, and well-experienced marketing professionals who help us stay relevant and updated with the latest trends & technologies to asses and suggest the solutions for All kinds of devolopments
Who We Are
Nitya delivers exceptionally high-quality Indian foods to global customers.
Nitya is a Brand being managed by NRG Group of Companies with 18 years of experience in the Exports, Imports, and Distribution business. As we truly understand how the expats miss the taste of their homeland, we have been trying to fill the gap by providing a variety of Indian food products to their kitchens.
We are one of the best suppliers of Indian foods across the Globe with different varieties of products list!